Yesterday was the opening of
Malacca's very first premium outlet
at A'Famosa Resort. It would be a shame (and a sin) if a Malaccan does not pay our very first premium outlet a visit. Hence this morning yours truly had decided to head for this Freeport A'Famosa Outlet Village to witness for myself its grand "opening". Upon reaching this shopping haven, you will be greeted by a long queue to get into the Freeport A'Famosa Outlet Village.
It is situated right before the entrance to the A'Famosa Resort.
Besides you will be able to see the unmistakable stunning buildings of Freeport A'Famosa Outlet Village miles away. So don't worry about not being able to locate this new landmark in Malacca. Ha :D
Even though my family and I arrived quite early, the parking space was almost occupied by eager shoppers and visitors.
In other words, if you plan to visit Malacca Premium Outlet during the weekends, make sure you arrive earlier.
There will be security guards helping drivers with their parking to make things more convenience. The moment we alighted from our car, we were greeted by the beautiful architecture of the buildings that has been the face(s) of Freeport A'Famosa Outlet Village. Hmmm...any idea these buildings are influenced by which culture from which country?
So this is how the inside of Malacca's Premium Outlet looks like huh.
First up Cotton On.
The first outlet we ventured into.
Let's have a look at some handbags.
Honestly we were quite excited when we finally stepped into Freeport A'Famosa Outlet Village. After all, having our very own premium outlet is not something that every state in Malaysia can boast about. To be honest, I did not really expect a lot of retail lots to be opened yet. So just as I had expected,
ONLY 30 or maybe 40 of the 100 said outlets are open for business
. That is why it is advisable for avid shoppers who really wanna splurge your money to come slightly later. For example, Nike Factory Outlet will only be in business beginning from 4th of December. Hopefully majority of the outlets will be opened in January.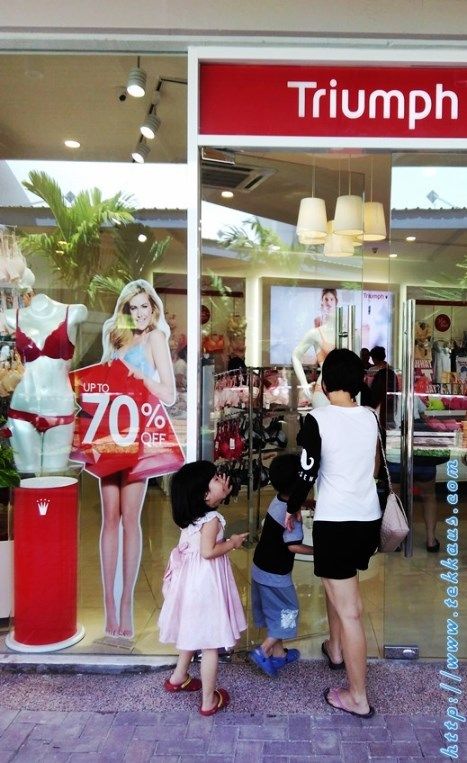 Mommy what are we doing here?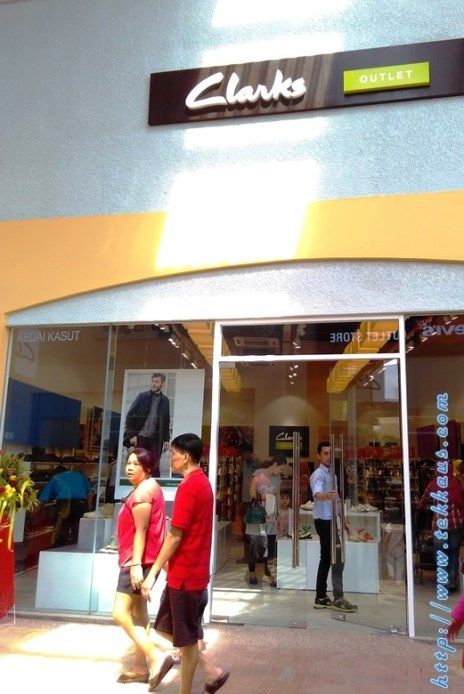 I fall in love with Skechers today. :D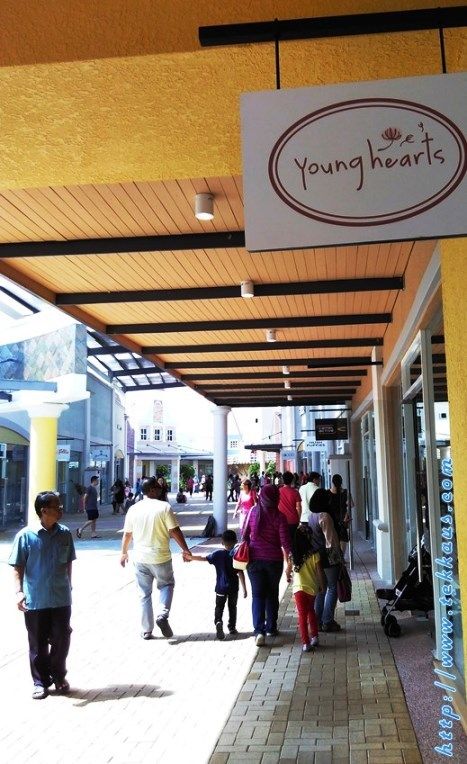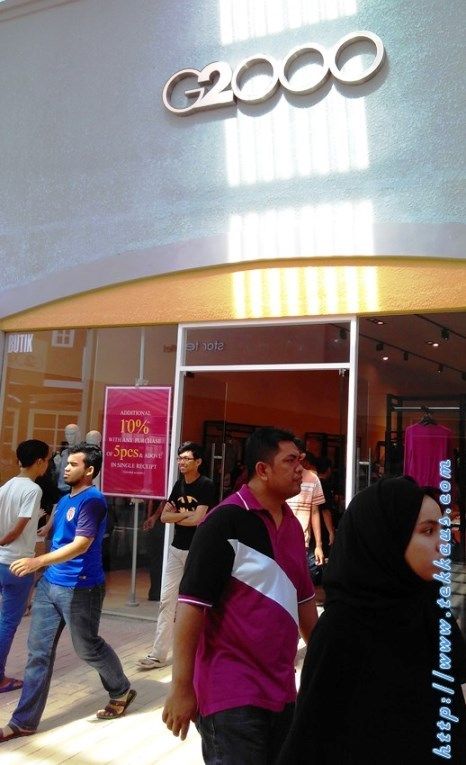 A few office wears attracted my attention at G2000.
Interestingly, customers have to line up outside of Puma. Hmm...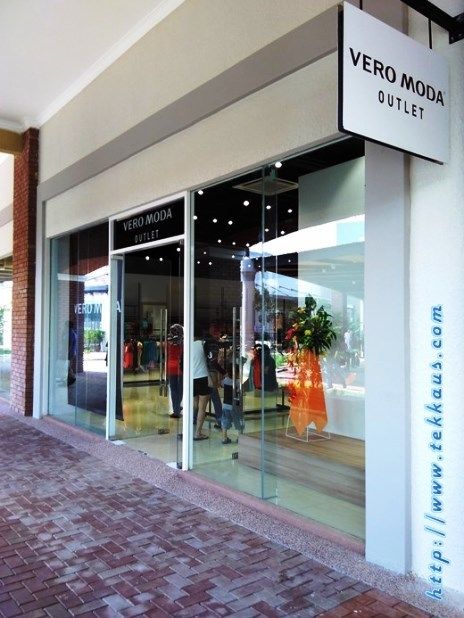 Vero Moda is a great place to shop at affordable price.
I remembered it is from RM19.90 to RM49.90.
Wandering around while mommy is shopping. LOL :D
There were many people flocking in and out of outlets to get the bargains that they have been waiting for.
It is claimed that shoppers will get discount ranging from 30% to a staggering 70%.
Honestly I don't really know whether the prices in Freeport A'Famosa Outlet Village are really cheaper than those in conventional shopping malls. Perhaps some shopaholics can shed some light about this? But from the reactions of shoppers that I had seen, it appeared that the goods sold here are indeed cheaper compared to those "normal" outlets in malls.
The best outlet-Sacoor
I did venture into a few outlets to look at the clothing and apparels that were on sale. Generally I am quite impressed with what I have seen. I believe I had patronized almost all of the outlets that were open. However the outlet that impressed me the most is
Sacoor Brothers
.
The moment you set your foot in Sacoor you could feel how classy and premium the whole outlet is!
Everything looks high-class from the glossy floor to the beautiful Christmas decorations. Heck! Even all the sales assistants are smartly dressed in formal attires. Two thumbs up! But when I check at their price tags...they were of course astronomically more premium as well.
Have you heard of

Zong Toi Cafe

?
All this while, I thought he was busy designing clothes and shoes...little did I know he owns cafes as well. Apparently the menu is quite localized and so it should suit the taste buds of Malaccans easily. Yes, that's the only eatery that you have at your disposal for the time being. So before you head to Freeport A'Famosa Outlet Village, do make sure you have filled your stomach adequately.
Mommy appears to be more excited. Ha :D
the most prominent feature of Malacca Premium Outlet is the windmill
which is sits right in the middle of the outlet. This landmark is indeed a very good way to attract people to come here to snap some photos and selfies before go fro shopping. So it's a win-win situation. Apart from the windmill,
another attraction that gets all the children's attention is the Merry-go-round
. This quaintly painted carousel can definitely keep the kids busy while their parents (mothers :p) are busy doing some shopping. Best of all...the ride is FREE.
Malacca's premium outlet will be the best shopping haven because it is interconnected to A'Famosa Hotels and Resorts, Water World Theme Park, Night Safari and Cowboy Town.
In other words, it provides integrated shopping experience for the whole family besides relaxing and enjoying fun-filled activities.
I will return to our Malacca's Premium Outlet soon. :)