Apparently Malaccans will have their very own premium outlet beginning from this Saturday-tomorrow, on the 28th of November 2015. Introducing
Freeport A'Famosa Outlet Village
which is situated in well, A'Famosa in Alor Gajah. This first phase of the village spans approximately 175,000 square feet and
you can shop till your heart's content with more than 80 different premium outlets at your disposal
. Apparently A'Famosa is not only going to be a family resort with water theme park now, but also a shopping heaven for those who want to taste the finer clothing life.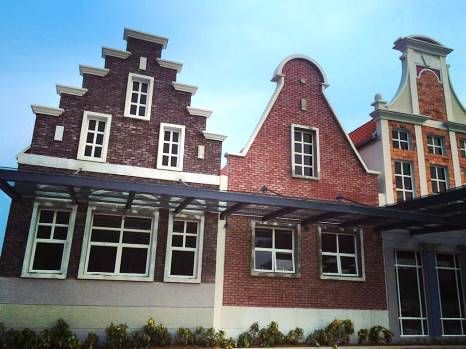 Are you ready for Freeport A'Famosa Outlet Village?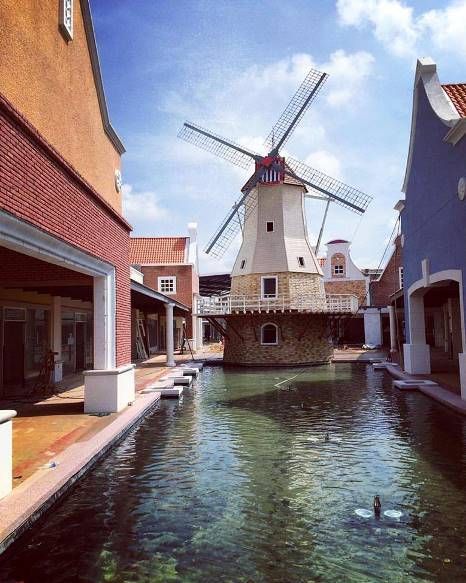 Our very own Premium Outlets with a windmill. :D
At Freeport A'Famosa Outlet Village, out of the 80 different premium outlets, around
70 of them are of international foreign brands so you can be rest assured that you will be spoiled for choices when you shop here
. That's not the only catch, besides choices and varieties you will also be happy to know that you can buy all these high-quality, premium clothing at a relatively cheaper price thanks for generous discounts ranging from 30%-70%. Goodness...so here's the place that you can shop till you drop huh!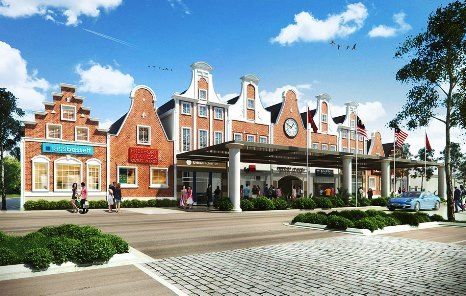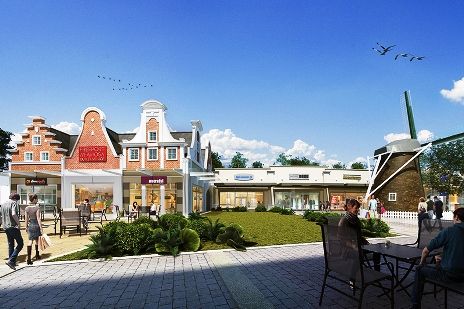 I can't help but feel that the architecture of
Freeport A'Famosa Outlet Village is stunningly beautiful. :)


Besides the retail outlets, shoppers will also have the peace of mind to note that there will be an ample parking space that can accommodate around 1,200 vehicles. Moreover there will also be food and beverages outlets for your to refill your energy to continue your shopping expedition. Apart from that, the availability of exhibition and event hall also means that there will be plenty of events and functions to be conducted at this new Freeport A'Famosa Outlet Village. :)
Honestly I am very proud as a Malaccan to have a very own premium outlet of ours in our own backyard. In fact, this is only the third premium outlet in Malaysia after the first one was launched in Johor (JPO) and the second one in Klang (Mitsui). I believe our Freeport A'Famosa Outlet Village will be the preferred choice among the three because there are hotels, resorts, water theme park and even a night safari to provide a complete getaway experience for shoppers and family. It's like you can get everything under one roof. Not bad at all right? I wanna go shopping there will my family soon. :)