If you are a Malaysian with easy access to internet and have shopped online before, chances is that you have already known
Lazada
right? Being one of the biggest online retail store in Malaysia,
Lazada is the place that I have always bought stuff online because they can really give discounts like nobody could.
So right now (yes the moment you are reading this) Lazada is having unbelievable discounts that will blow you away! I personally can testify this as I have ordered a few stuff myself from Lazada. Lazada is having their biggest sales of the year-The Online Revolution.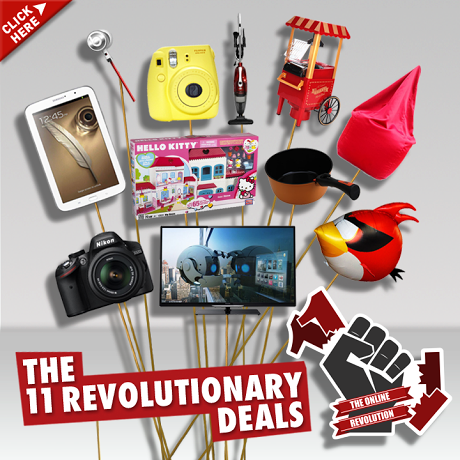 The sales that is ONGOING sales right now until 12th of December 2013 at Lazada. It is dubbed the
The Online Revolution
that will change the way you shop forever. Reminiscent to the concept of Cyber Monday of USA, The Online Revolution sales by Lazada offers special deals and voting games,
with at least 111 great deals and amazing discounts on a variety of products
. Plenty of things are on crazy sales from computer to TV to shoes coffee maker...well...almost everything!
So many things are on SALES!
Gamers will be happy to know that you can pre-order
Sony Playstation 4 at RM1,599
only. Good news for Apple fan boy: You can also buy your very own
imported Apple iPad Air
at Lazada right now. Moreover every day 11 products will be offered on a special landing page which is sponsored by Hitz.FM. The products will be up for votes from 11a.m. to 11p.m.
The next day at 11a.m. one lucky shopper will be able to purchase the top voted product for only RM11.
Wow...this is a STEAL!
Want the new iPad Air?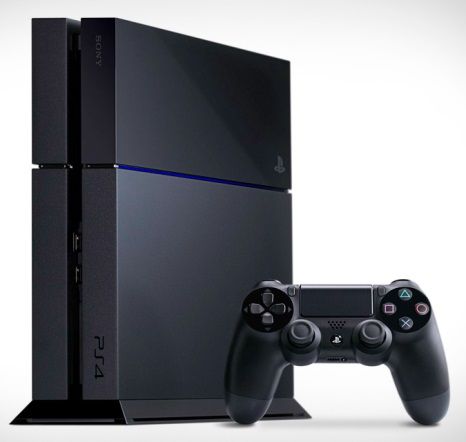 How about the new, yet-to-be-released PS4?
Lazada's 12-12 Online Revolution Sale will end on 12th of December. So on that very day (12th December-mark this date) itself shoppers will get to enjoy several amazing deals from Lazada. There will be 10 specially priced bundles at great prices (think Galaxy Note 3+Galaxy Gear), 5 feature brands with super discounts (including Kenwood, Phillips, Fujifilm) and also
exclusive deals for Visa card holders with discounts up to 15%
. Goodness~so don't forget to shop till you drop at Lazada on 12th of December 2013! :)