Some time ago (almost 3 years ago), immediately after the new Jusco was opened, my wife, her sister and I was loitering around looking for something to eat. Then we saw A&W. Although not many people were patronizing this fast food restaurant, I still wanted to have a bite or two there and then. Honestly I love A&W a lot. In fact, it is one of my all-time favourite fast food because
my parents used to bring me and my brother to A&W when we were young during Chinese New Year
. That is why I have always had this fond affection for A&W. :)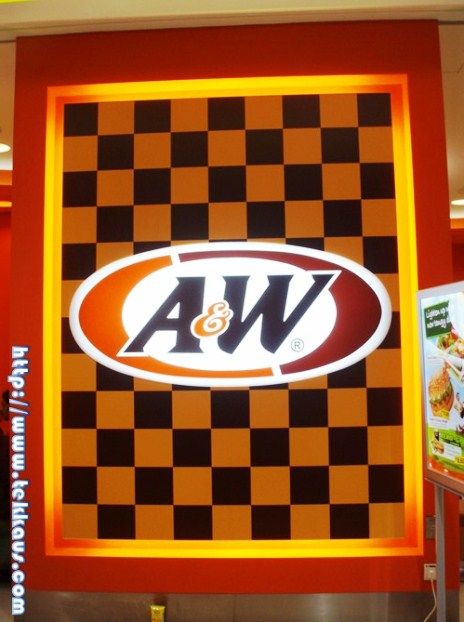 The famous logo. :D
Wow...one of the burgers was so good until it was sold out?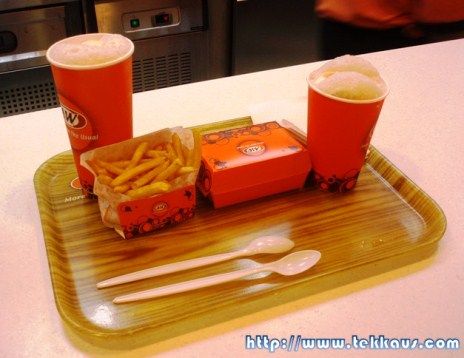 This was what we had?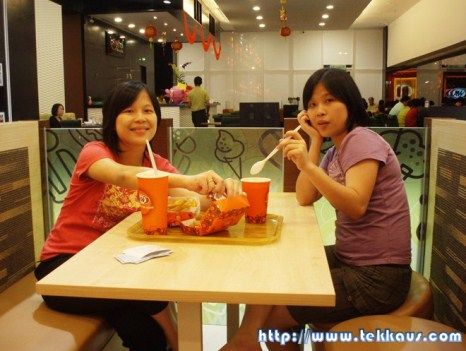 My wife (left) enjoying her supper with her sister.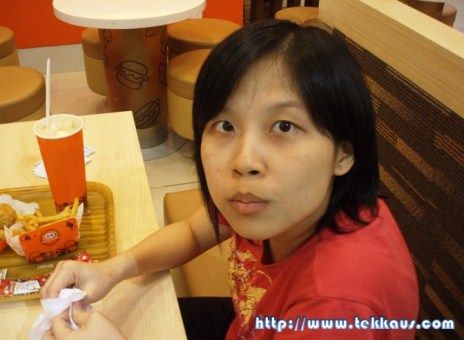 So do you like you fries sweetie? Ha :D
Dining in A&W brings back a lot of good memories of me and my family. That was why I insisted to have our supper there on that day. To taste the onion fries and sip the root beer together with my wife was truly a memorable experience. I wonder why I didn't order any burger.
And it baffles me to know that until today...I have yet to try their burgers and the iconic Coney Dog.
Haha :D Gotta get one of them one day. What's stopping me? Beats me. :/
While my wife and her sister were enjoying their fries and yapping, I snapped some photos of the interior. The place looks nice and cozy. Somehow not many people were interested to dine in A&W. Any idea why? However the last time when I passed by, I saw the business is finally picking up.
To be up and running after almost 3 years (in Jusco) goes to show that A&W is making some money aye.
Well~that's great for I would love this nostalgic fast food chain to remain open as it reminds me of my childhood. Do you guys love to eat A&W? So who wants some root beer?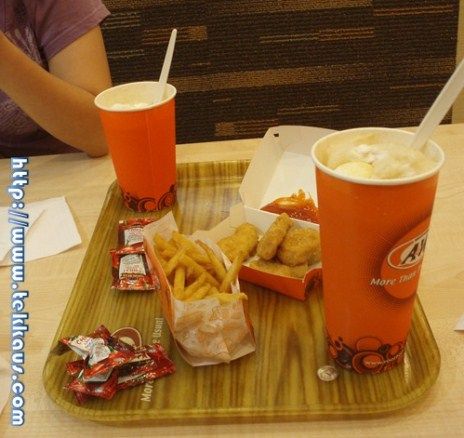 Now...I am hungry...