When you are on a vacation, of course you will have lots of food to eat right? Visit Taiping and you will realize that almost every where you go, you are bound to see hawker centers and restaurants. You won't get hungry while you are here.
There will be tonnes of food in Taiping for you to choose from especially Chinese cuisines.
It's like everyone in Taiping is gifted in cooking huh! I will personally recommend
Jing Yik Man Tang Seafood Restaurant
or
Xin Kwai Lerk Seafood Restaurant
if you happen to visit the City of Rain.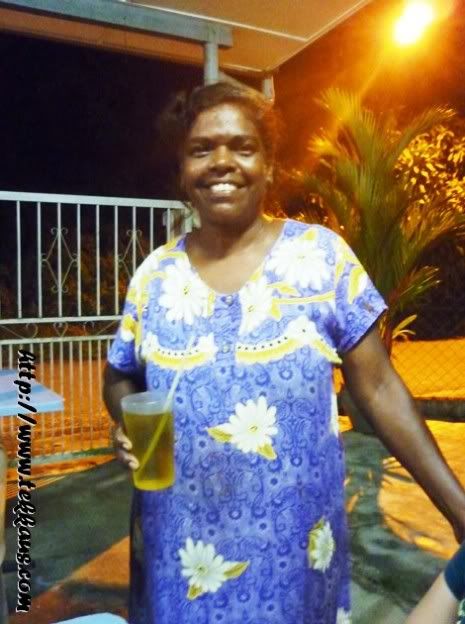 Hello Aunty Mary.
Today I am going to share with you what I had in Taiping recently. Nope. It is not in another fancy restaurant. Instead I would like to bring you to a house (near Tesco Taiping) where I had Siam Laksa. Upon arriving, we were warmly greeted by Aunty Mary who was in her pyjamas. *joking* Haha :D
Each of us ordered a bowl of Siam Laksa after being seated.
In less than 5 minutes our dinner was served. My mind was asking questions back then. "Will this siam laksa taste good? Will it spicy? etc." My wife has told me a lot about Aunty Mary's Siam Laksa, hence I kinda have lots of expectations for it...
Burrrppp...damn satisfying. :)
So how was the Siam Laksa?
I think I would love to give Aunty Mary's Siam Laksa 2 thumbs up.
The Siam Laksa tasted really, really delicious. It really sent my taste buds into feeding frenzy. It has been a while since I last had something as good as this. The spiciness was just nice to arouse my appetite. The near-transparent noodles used blended really well with the thick Siam Laksa soup (or paste). So what my wife told was true. Buuurrppp....best of all this generous bowl of Siam Laksa only cost RM2.70. Must visit!
P.S.: Too bad I didn't take down the address of the place. My apology. :'(