I am really blessed to have 2 babies-
Jordan and Jasmine, who never fail to colour my world with their antics, baby talks and wacky facial expressions
. Getting daily doses of my babies really help me to overcome a lot of those "troubles" that an adult like me would usually face. So today I am going to write about one of the common things that I do with my daughter-Jasmine, while we are on the way back home-taking selfies. I really love her bubbly, happy-go-lucky attitude! :)
Jasmine girl~look at the camera. :)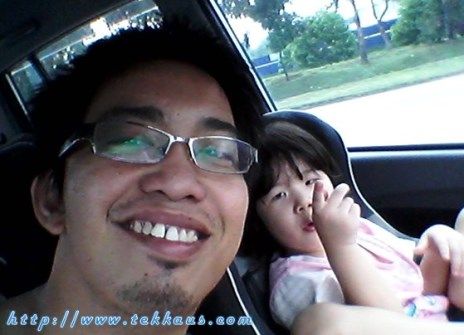 "Hey! What are you looking at huh?"
"Look at my shadow-less fist!"
"Hiyeak!"
"Now who is the boss huh?"
"Enough! Don't disturb mei mei (little sister) anymore!"
Haha :D I am sure she will crack up as well when she sees her own photos when she grows up.
These are but a few of her funny, ridiculous antics that my wife and I get to see every single day.
I am really blessed to have 2 gorgeous babies who light up my world. They are the reasons why my wife and I are always happy all the time. Sometimes...I do think that our children are growing up way too fast...so I must cherish the time that I spend with my little naughty ones. Daddy loves you Jasmine girl~Muack :-X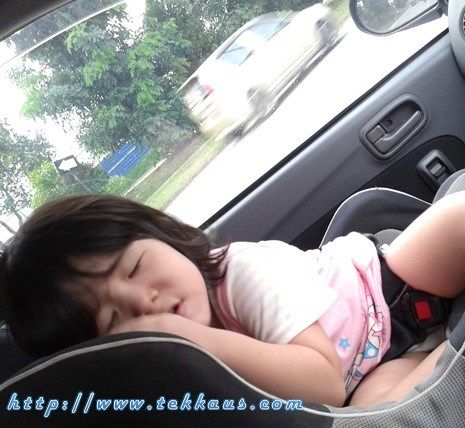 "I wanna oin oin (sleep) already. Don't disturb me!"