I can't believe that a carbonated drink company would hold a grudge against a footballer.
Cristiano Ronaldo who had just destroyed Sweden
to help Portugal to march into next year's world cup was at the receiving end of such disgusting advertisement! From now on I am so not going to sip any Pepsi down my throat! Apparently there was an
ill-advised advertisement campaign of Pepsi in Sweden that showed Cristiano Ronaldo voodoo doll in various distasteful states
. OMG~who the hell had stoop so low to think of such unethical commercial campaign? Just because Lionel Messi is your spokesperson doesn't mean you are entitled to do this ok, Pepsi? :/
Ouh yeah...right? So Pepsi just killed Ronaldo?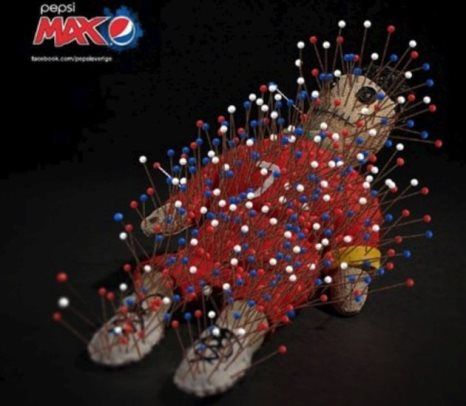 This is even more ridiculous! You are such a loser Pepsi!


Ok, I am a fan of Cristiano Ronaldo as a footballer and this has certainly irked me at all levels! Being a purist of football, I don't think any company should be doing such degrading act even if they want to support their own country (Sweden). It's such a shame to know that the Cristiano Ronaldo voodoo doll was depicted being tied up to a railway awaiting to be run over by train. Besides there another advertisement showing Ronaldo's head was bludgeoned by a well...Pepsi can! And the third one showed the Portugal captain being pricked by countless needles. OMG! I didn't know Pepsi (and their employees) are so draconian! Yucks!
Of course Portuguese fans who were offended by Pepsi's stupid advertising campaign were quick to respond with some clever photoshops that certainly make my day.
I can't wait to watch Cristiano Ronaldo in action. I wanna see how Ronaldo-led Portugal destroy Argentina
which is captained by Lionel Messi. And hereby I would strongly reiterated that I will not drink any more Pepsi because they are such a disgrace to sports and especially to themselves! And those of you are love Pepsi...I think you have been voodoo cursed to drink the lousy drink all the while...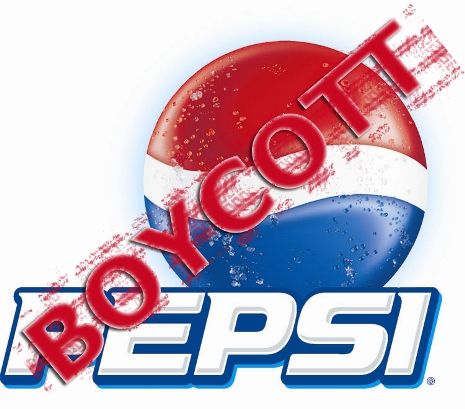 Be gone Pepsi!