What I'm reviewing instant noodle? Yes. Haha :D So have you tried the new instant noodle from Mamee-the Chef series? Yours truly have tried the Mamee Chef yummy Creamy Tom Yam Flavour which I think is the best so far for any instant noodles. If you are a big fan of instant noodles (we are not supposed to) or if you are hungry and need a sumptuous quick fix for your hunger pangs, try this new instant noodle from mamee. You will be delighted, just as much as I do.
Introducing the new Mamee Chef Creamy Tom Yam instant noodle.
Comes with "ramen" technology?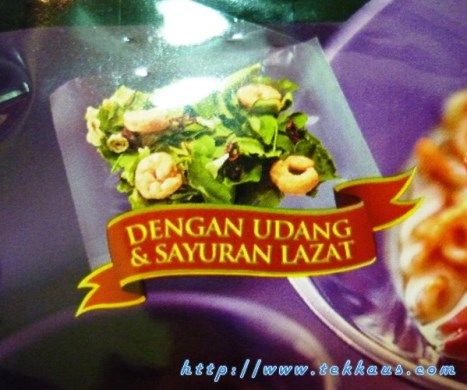 Yes. This is makes it a bit more special.
So what so special about this new Mamee Chef Creamy Tom Yam? For starters the noodles itself is different. Now the noodles comes with the so-called "Mi Tarik" (Ramen?) Technology, making your noodles more springy and tender at the same time.
Besides there are some shrimps, yes real dried shrimps and some vegetables
. And there are also a few limau pulut leaves to make your Tom Yam soup more flavourful!
Let's see what's inside.
The noodles comes in packed round shape unlike the usual squarish one that you get.
The aromatic Tom Yam powder.
The inviting Tom Yam paste.
Aww...there are shrimps, limau pulut leaves and some vegetables.
So are you ready to tantalize your taste buds? First boil the water...wait...wait...I am not supposed to teach you how to cook instant noodles. Everyone knows how to do it. LOL :D And ouh yeah~I forgot to mention that the Tom Yam powder and paste included in this Mamee Chef Creamy Tom Yam is so darn aromatically appetizing.
Just a sniff of the scent of the Tom Yam will make you feel hungry and you will start to drool.
At least that was what happened to me.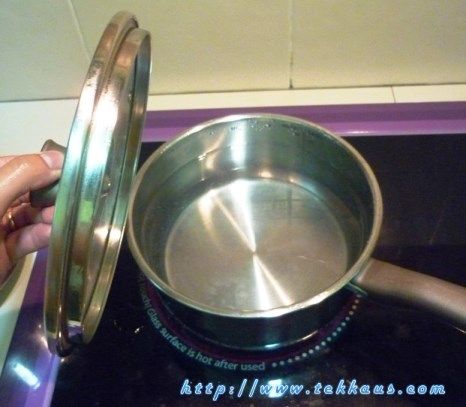 First~boil your water. Ha :D
Then throw in the ingredients and spices.
Last but not least the noodles. It's boiling hot!
Since yours truly can't really cook amazing dishes like my wife, so this time around I took the opportunity to cook this delicious instant noodles for my wife. Well~my wife also agreed that this is by far the best Tom Yam instant noodle she has ever tasted.
The noodles was springy and the Tom Yam broth was lusciously savory.
I highly recommend this Mamee Chef Creamy Tom Yam to those who need something to quick and not to mention yummy to eat. :)
Tekkaus highly recommend Mamee Chef Creamy Tom Yam! :)