Two days ago was a special day-Labour Day. Since everyone in our family is not working, we decided not to cook our lunch. Wifey and I have been wanting to taste the latest pizza that
Pizza Hut
is promoting-The Double Sensation Pizza. Like its name, the
Double Sensation Pizza is actually a combination of 2 different pizzas-Cheesy Lava Crust and Cheesy Sausage Stuffed Crust
! So how did it look and more importantly did it taste good in my mouth? Let's find out.
BUT...BUT...Before we dwell deeper into food-talking, I would like to rant a bit about our outing.
My family had been really anticipating this gastronomic trip for a few weeks ever since we saw this Double Sensation Pizza on TV
...we really looked forward to this special off day to have a feast. Unfortunately on the way to Jusco Aeon, we were held back for almost half an hour because of a stalled car. Then when had finally escaped from the massive jam, we had to spin round and round looking for a parking lot. Goodness! Yeah...after all it was Labour Day~mah!
Mushroom soup was our appetizer. Deliciously salty. :p
Jordan boy loves it.
My beloved wifey did all the ordering as it would be her treat.
Ha :D Mushroom soup and garlic bread were the first to arrive on our table. Both little Jordan and Jasmine enjoyed the soup and bread a lot.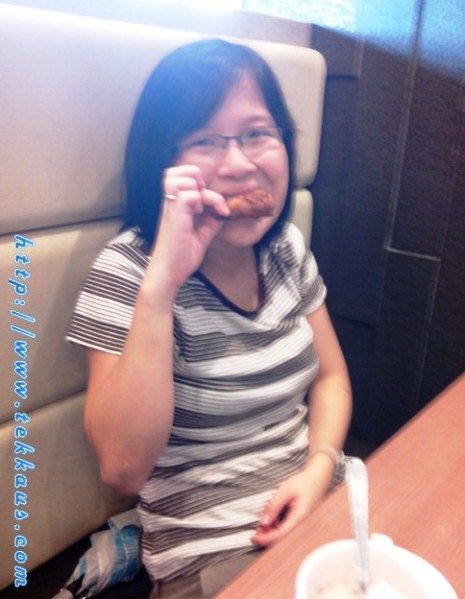 Gotta thank my beloved wifey for treating us. :)
Up next was the Favourite Platter that my wife ordered. It is actually a combo of crispy criss-cross fries, delicious New Orleans Drummetts and last but not least the special Toasted Chicken & Cheese Rolls. I particularly enjoyed eating the Toasted Chicken & Cheese Rolls as it was my first time savouring it. It was actually a roll made up of tortilla wrap, chicken, mushrooms, parmesan cheese and some mayonnaise.
I love how it tasted~crispy on the outside (tortilla) and succulently delicious on the inside.
You should try it. :)
First time trying this Favourite Platter.
Aww...I love this Toasted Chicken & Cheese Rolls.
Somehow it reminds me of
Chicken Cordon Bleu in Secret Recipe
.
Last but not least was of course
the main dish that our mouth had been watering for-the DOUBLE Sensation Pizza!
Honestly, this is arguably one of the best pizzas we had ever eaten at Pizza Hut. Presentation-wise, it looked really amazing...it has been a long time since we last saw any beautiful-looking pizza. The sight of those chicken pepperoni was enough to make me drool. Top that up with oozing cheese in the crust. Not only that! You will also be savouring delicious sausages in the middle crust with tender chicken rolls on top. Isn't this what they call...heaven? *drooling*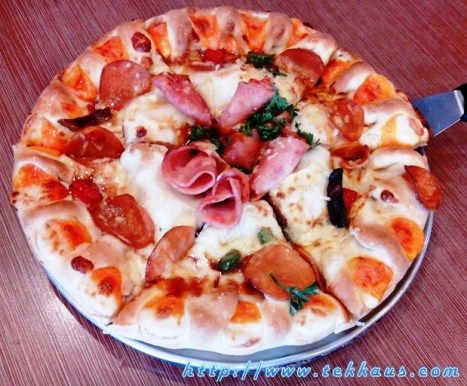 Behold: Double Sensation Pizza!
Goodness...look at the chicken rolls... *drooling*
Double Sensation Pizza was truly one mouth-watering pizza with generous toppings and cheese
. Highly recommended. :)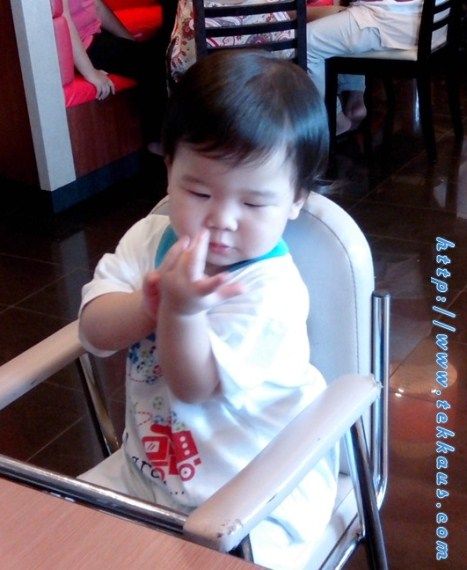 Jasmine girl~let's go back. There's no more pizza.