It has finally dawned upon me that my beloved, trusted
Nokia E72
can no longer serve me any longer. It was really a saddening news for me.
Honestly...I cried when the technician told me that they could no longer save my Nokia E72
...might sound a bit dramatic to you but tears really streamed down my face upon hearing this shocking news. I really love this smartphone of mine. Firstly it was because my Nokia E72 is a birthday gift from my beloved wife...secondly it has been a faithful servant that has accompanied me for almost 3 years through all my ups and downs. My Nokia E72 has been my life companion!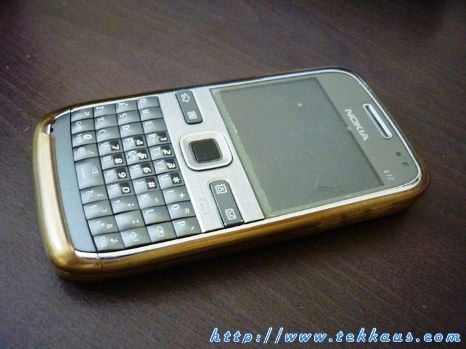 I am still hoping for a miracle...
I must take all the blame for the demise of my beloved Nokia E72. What happened was...the electronic circuit in my phone has been damaged by water...rain water to be more precise. It happened because I usually put it in my pocket while I am riding my motorbike...
so when it suddenly rained my Nokia E72 which was in my pocket was drenched by the rain drops
...much to my dismay. It was all my fault...I really hate myself for not keeping it safe. It cost my wife RM1,700 3 years ago. And now...it could no longer respond to me...talk to me...listen to my tantrum...I really, really love you my Nokia E72...
P.S.: That's why yours truly have not been facebooking, tweeting, 4squaring etc on the go.