Yours truly me loves football a lot and sometimes I love to look at commercials related to football. Some time ago I discovered a commercial showing Cristiano Ronaldo running riot against his opponents.
Football players, linesman, coach, policemen, photographers and spectators are left in their wake as Ronaldo weaved past them one by one.
After wading past all his hapless opponents, Ronaldo effortlessly smashed in the goal and turned around to look at all his fallen rivals. Wow~so the pair of shoes he is wearing
Nike Mercurial Vapor
is really that good huh!
Now he is not doing a sliding tackle~he is being sucked!
Even the linesman took a tumble because of the vacuum created by...
The coach seemed so nonchalant at the wake of destruction...
The police had to come in to rescue some football players.
The photographers are not spared as well...
There Cristiano Ronaldo...leaving everyone in his vapor trail!
He is unstoppable alright!
Initially Ronald's Mercurial Vapor commercial looked very funny. Then again when I viewed it again and again, I realized how potentially intricate Nike Mercurial Vapor has been engineered. IMHO
Nike Mercurial Vapor boot has been meticulously crafted by Nike to suit football players who are explosively speedy, agile and skillful, just like Cristiano Ronaldo
! His scoring record for Real Madrid is nothing but mind-blowingly incredible! Despite being compared to Messi a lot, I think Ronald is different from Messi and he is the better overall player.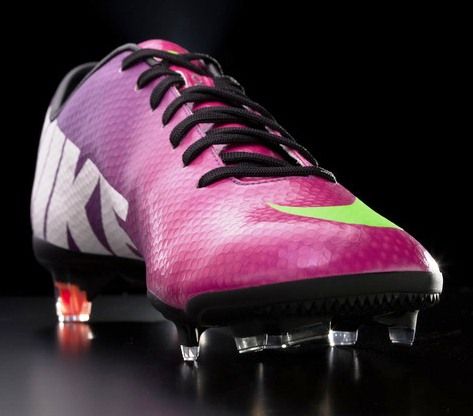 The beautiful Nike Mercurial Vapor IX
Seemlessly designed.
I love the texture and colour.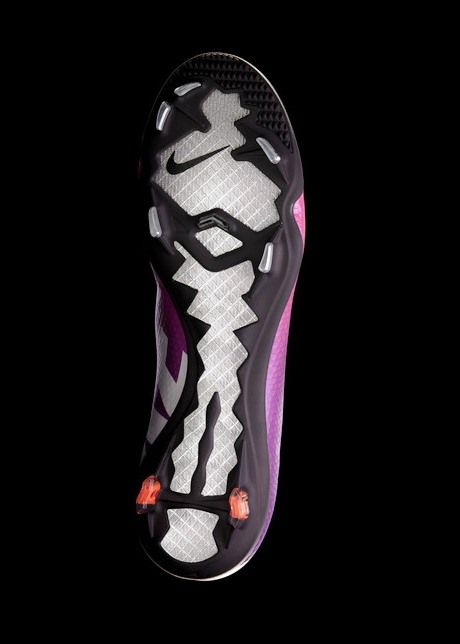 Put this on and you can fly~literally!
Perhaps I should get a pair of Nike Mercurial Vapor too~who knows?
Maybe I can run faster on the futsal court with this pair of beautiful purple shoes
. I wonder if I can leave my opponents a "vapor trail" as well? Must be expensive. Can Nike sponsor me a pair? Haha :D Now let us watch the video and see how Cristiano Ronaldo tears his opponents apart (Pssst~this does look from a scene from
Shaolin Soccer
?). Enjoy being left in the vapor trail.
Watch: Cristiano Ronaldo leaves a Vapor Trail!
P.S.: Despite yours truly me being an "Adidas" kind of athlete, I do love this pair of Nike shoes. :)