After feasting our eyes with those
Funtoystic Christmas Decoration in Midvalley
, my wife and I decided to have a feast in a fish market.
So off we headed to the ground floor of Midvalley where we can find Manhattan Fish Market.
Not many people were there that afternoon....I guess it was too early...or people were too engrossed with those huge toys up there. This is just the second time we had Manhattan Fish Market. Our first encounter was a
Lunch KLCC's Manhattan Fish Market
last year. So shall we enjoy the seafood now?
Before they went to the sea to fish for prawns and fish, we ordered our expensive drinks. Ha :D My wife had hot tea, my sister-in-law tried the Sweet Alabama Smoothie and Me? Coffee of course. As for food we ordered 3 different dishes:
The incredibly enormous Giant Fried Platter (just like what we had last year), baked Mediterranean Fish and deep fried Calamari!
It took around 20 minutes before everything was served.
My wife and his hot tea.
Me and my coffee.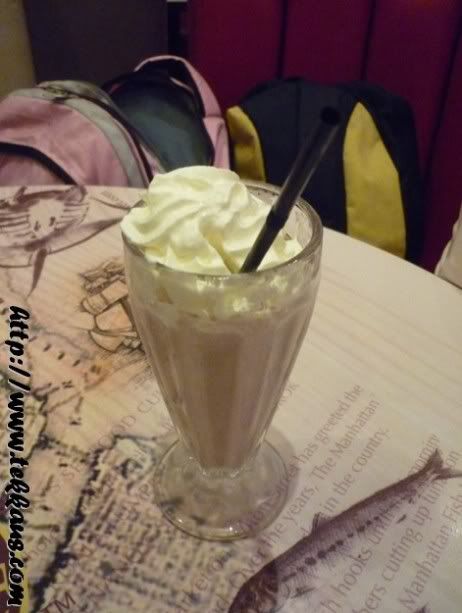 My sister-in-law and her Smoothie from Alabama.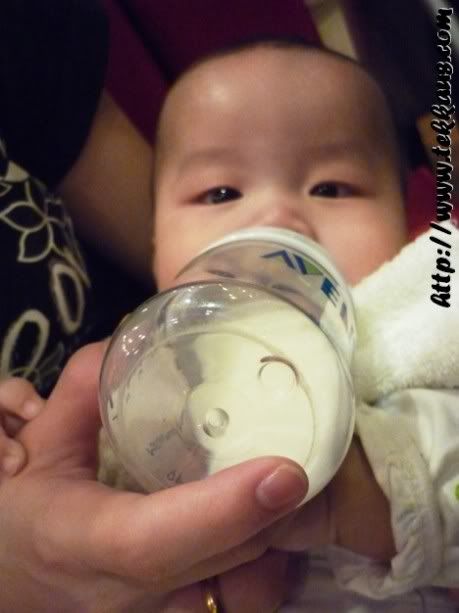 Little Jordan and his milk. Ha :D
This time around, our feasting is not the same as we had to take care of little Jordan.
Little Jordan is the kind of boy who doesn't like to lay around doing nothing.
That was why I had to carry him around to let him see the world or else... Ha :p So when the food arrived, my wife and her sister enjoyed their lunch first; while little Jordan and I went to sightsee. :)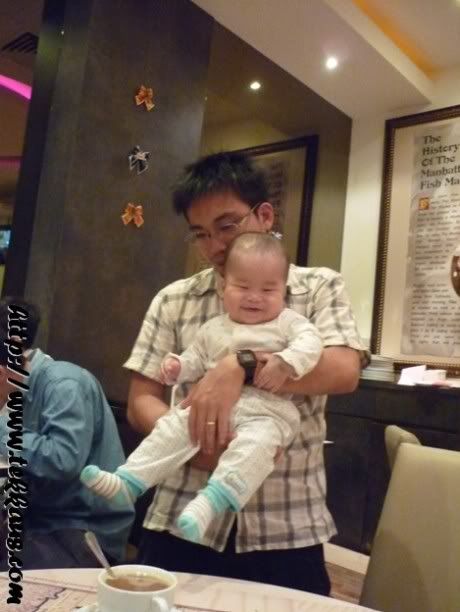 So daddy had to bring him to somewhere else.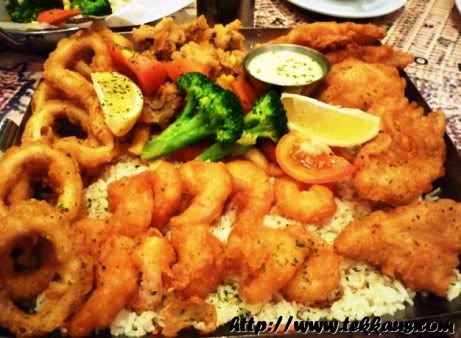 Our giant fried platter.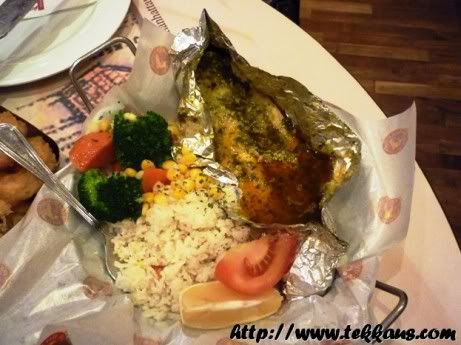 Freshly baked Mediterranean fish.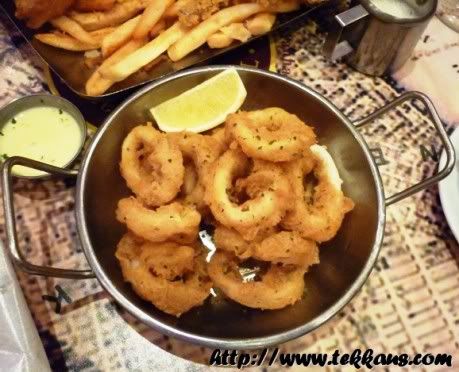 The crispy calamari!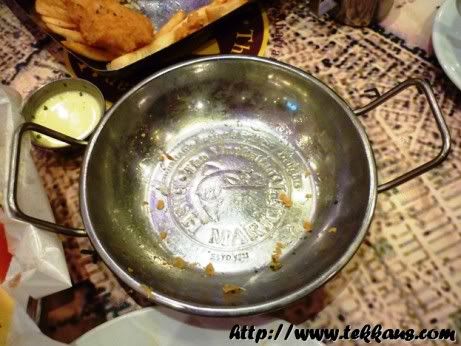 Finished!
So did we enjoy ourselves at the fish market? Hmm...
I would prefer to say that we over-indulged ourselves
. So much so that I had a hard time trying to finish what we had ordered. And yeah...later on walking around is really a chore. Then again it was a great time we had together. So see you again next year Manhattan.
Goodbye now Manhattan Fish Market.