Want to know what is the BEST-est food you can devour at Secret Recipe? I don't know about you, but as for me...10 out of all my 10 visits to Secret Recipe were because of the
mouth watering Chicken Cordon Bleu
(Awwww......). This classic French chicken dish is one of my all time favourite. The moment I warm my butt on the chair, I don't have to look at the menu...immediately I place my order without even taking a glance at their glossy menu.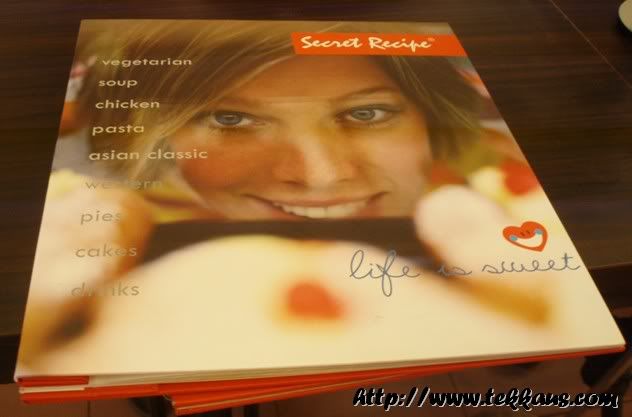 I don't need a menu!
Chicken Cordon Bleu is so darn tantalizing! But don't take my words of it folks. You gotta try it for yourself. I thought it is fitting for a connoisseur of good food like me. LOL :D I highly recommend this palatable gourmet dish for everyone who hasn't visit Secret Recipe yet. I don't know but it felt so heavenly in my mouth. Help me...can I have it now...
While waiting for my Chicken Cordon Bleu...
Snacked at some papadam...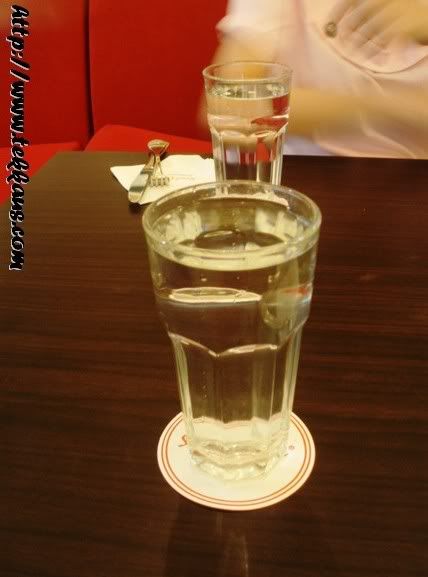 drank some sky juice...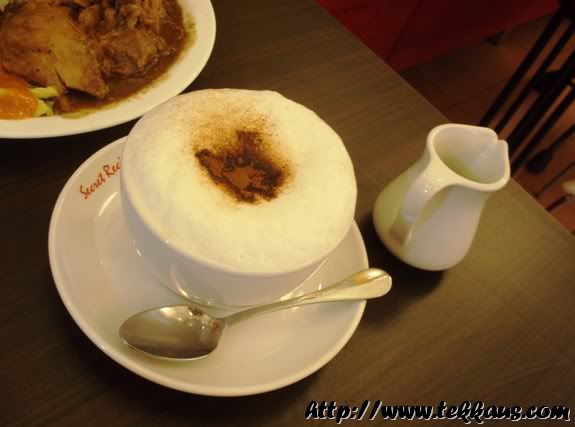 and tasted the aromatic Express-O...
Chicken Cordon Bleu literally means blue ribbon chicken. Do you know that
in French culinary tradition, the Cordon Bleu is awarded to food of particularly high quality
. No wonder Chicken Cordon Bleu is the best food in Secret Recipe. LOL :D Now grab your fork and knife! Let us dissect our Chicken Cordon Bleu and see what is inside of it. You see the
basic components of Chicken Cordon Bleu are chicken, ham, and a cheese
such as Swiss or Gruyere.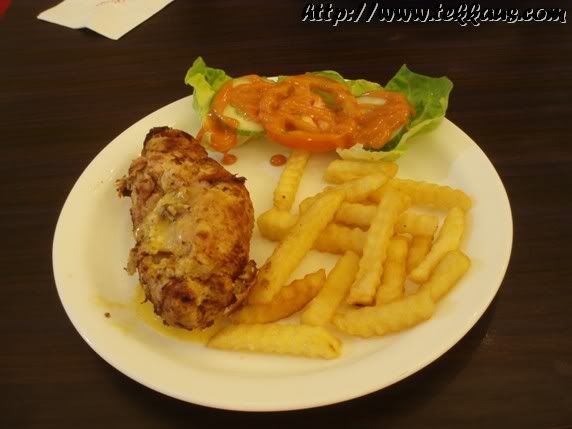 Ta~da! Finally my golden brown Chicken Cordon Blue is here.
You think you can make your own Chicken Cordon Blue? Great! There are several methods to prepare Chicken Cordon Bleu. The easiest is to create a layered dish with chicken on the bottom, mostly cooked, with the ham and cheese added at the end of the cooking process to be warmed and melted. For those of you might be trying to make a more heavy version of Chicken Cordon Bleu, you will prefer this preparation, because it can be baked rather than fried. Beside that you can also slice a hole in the chicken, insert that sumptuous cheese, and wrap the stuffed chicken in ham fry or bake it. Yummy!
Just look at it. Can your resist this heaven-sent meal?
Look a the hot, overflowing cheese...
OMG! I am actually salivating already. If you think you can make you own Chicken Cordon Bleu, go ahead and try it on you own. Here's a
recipe of the Chicken Cordon Bleu
. But if you are like me, who prefer to let the expert do the job...go to your nearest Secret Recipe (in Malaysia) to enjoy this scrumptious meal. Oh~no! I think I can't control my urge anymore. I gotta sink my fangs into this blue ribbon chicken tomorrow. Arrghhh....