Just now I blogged a post claiming that
DiGi Says I Am A Famous Hotpants Ninja
, now I wanna tell you about the triplets that took part in DiGi Idol. For the uninitiated, this post is all about
DiGi So Easy contest
whereby you send in your best PhotoStar expression and you will be have a chance to appear in DiGi's adverts. How cool is that right? I am sure DiGi will throw in some cash and freebies too if you managed to be among the top winners. So again here's another try from me besides the previous hotpants ninja entry.
There are 4 different templates for you to choose from and I chose the "let's connect template". You need 3 faces for this template. So I searched throughout my photo albums and managed to unearth 3 ugly photos of me which are eligible to be the triplets in DiGi Idol! Yay! :D Let's see who are the 3 triplets that I meant shall we?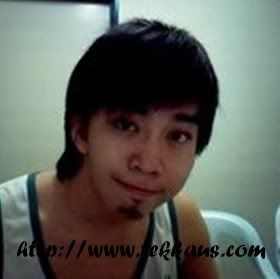 ~Middle Tekkaus~
This picture was taken when I was inUniversity.
~Left Tekkaus~
I was caught eating meehun in the farm.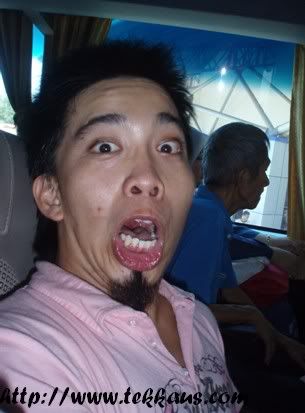 ~Right Tekkaus~
This crazy picture was taken at Malacca Central.
I know I look ugly, but hey they didn't say ugly people cannot take part right? Ha :D So do you wanna be famous too? Then join this contest. Who knows you will be the next DiGi Idol right?
Click here to join DiGi's So Easy Contest
. :)