Childhood is the best time for each and everyone of us. The memories that we have conjured during these magical moments will stick with us for like...well forever. Don't you agree? And what do we do during our childhood? PLAYING like non-stop of course. Ha :D So lately both my
Jordan boy and Jasmine girl have been busy blowing bubbles around our home
and at the playground of course. To them blowing these rainbow-coloured bubbles is nothing but amazing. You could see the joy in their eyes. :)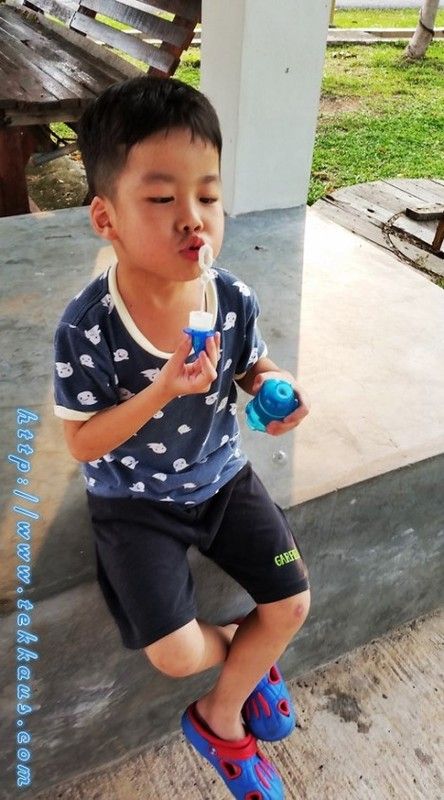 You would be surprised to know that
playing with bubbles can be really beneficial for our babies, toddlers and children
. According to
Active Babies Smart Kids
, playing with bubbles allows our little ones to develop motor skills, hand-eye and foot-eye coordination and sharpens their spatial awareness and directionality just to name a few. Besides these mystical floating spheres will definitely be a mood-booster for our kids when see them flying into the sky and merge with the clouds. Simply mesmerizing!
"Kor Kor (elder brother), let's play our bubbles!"
Beautiful sight. :)
Let me show you how to blow bubbles.
Step one~blow slowly to get a BIG bubble. :)
Slowly...
Slowly...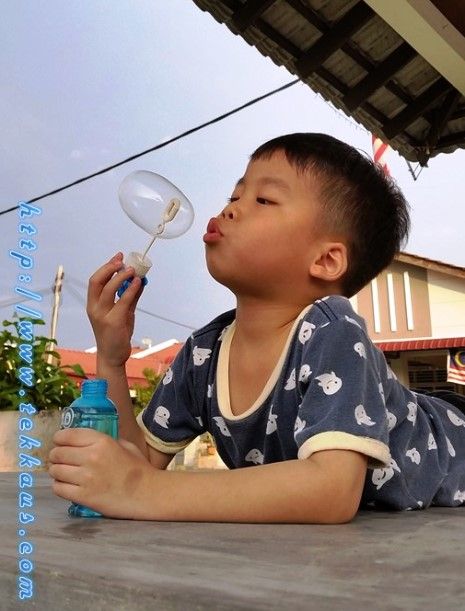 Not yet...
Hold you breathe...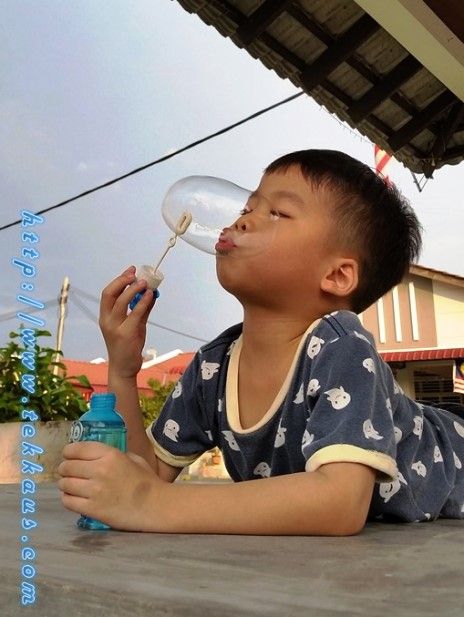 Almost there...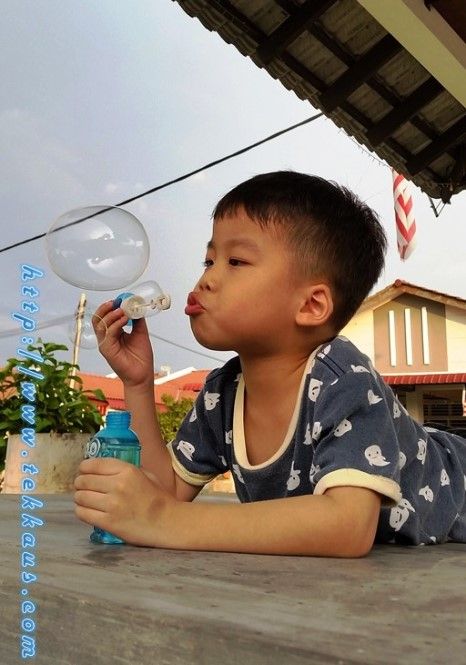 Voila~a big bubble. :D
Ouh...ok. I also want to try.
Haha :D It is obvious that both my babies love to play with their bubbles. You could see that in their eyes and smiles. I am so happy to see them enjoying themselves so much. If your kiddos have not been playing with these good old-fashioned bubbles, go grab them a bottle.
It only costs less than US1 but the joy that it brings it totally priceless.
How about you? Do you still remember the time when you played with bubbles? I am sure you do miss those good old days right? So ditch your smartphones and tablets, and start blowing your very own mythical balloons. :)
Watch both Jordan & Jasmine blowing their bubbles. :D