It appears that Jordan boy is really a big boy now. To me everything is taking place way too fast. So fast that I didn't even realize that he is no longer a baby...or a toddler to be precise. Well, I guess I can't really see the "difference" in him because I am with him almost every single day. Only when my wife and I brought him to his primary school for orientation that
it dawned upon me that our little baby whose tiny fingers used to grab our hands firmly will be embarking on his very own journey-primary school.
Time really flies...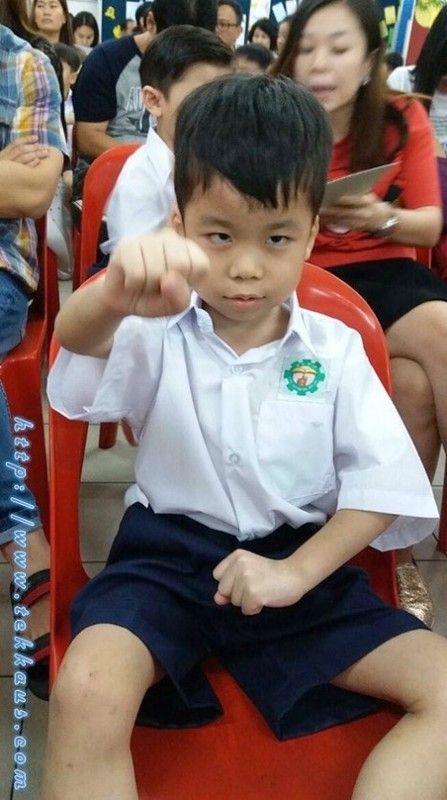 Jordan boy is ready to "FIGHT" in his new school!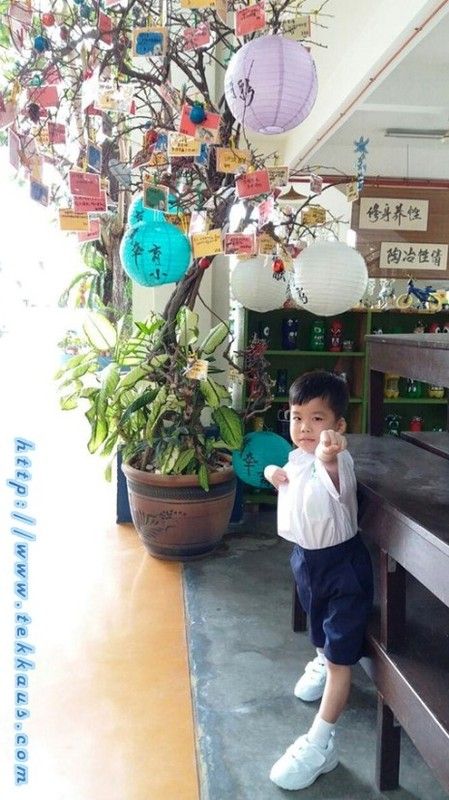 Hiyeak.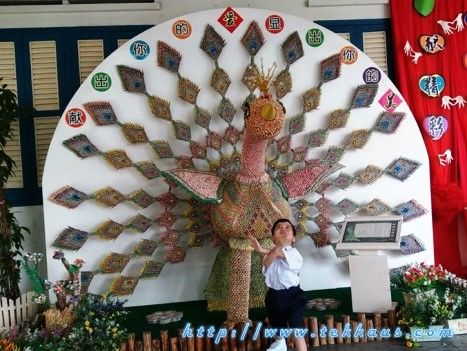 I wonder what stance is this. Peacock? :D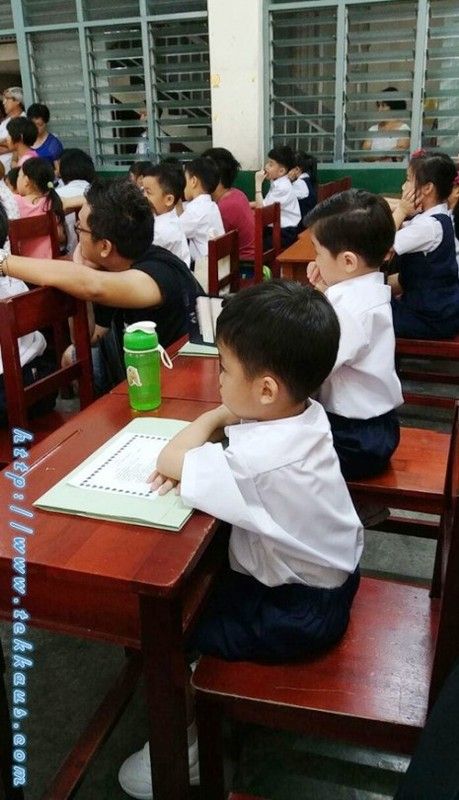 Ok! Enough playing. Now it is time to get serious. :p
Jordan boy listening to his form teacher's briefing.
Clad in his white uniform and navy blue shorts which seem to be larger than him, Jordan happily walks around in his new school.
His antics shows that he is completely at ease with his new school and brand new environment.
You could see him happily posing as Ultraman, Spiderman etc. for the sake of being snapped. Truth is, Jordan boy has been to this school countless time because his grandpa works there. LOL :D
Can't believe you are no longer a little baby.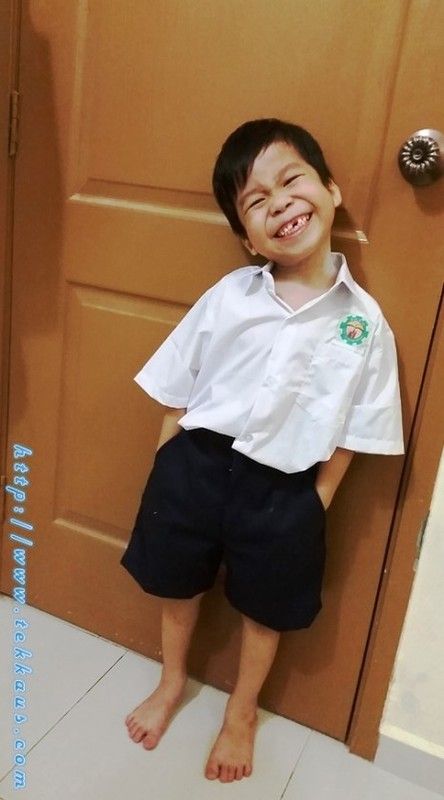 You are all grown up Jordan boy.
Cheeky. :p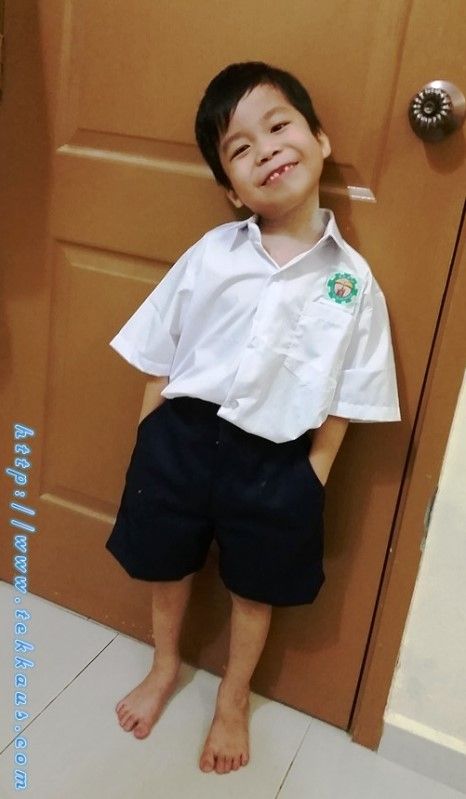 And handsome just like your daddy-me *cough cough*
So Jordan boy~make sure you will enjoy your new adventure in this new territory of yours.
Daddy hope that you will do your best in whatever you attempt to do.
Besides excelling academically, you also need to be physically tested and honed ok. Try not be just another bookworm...Daddy want you to have both brawn and brain. LOL Maybe I am asking too much. All in all, enjoy your school life and Daddy is always proud of you, Muack :-X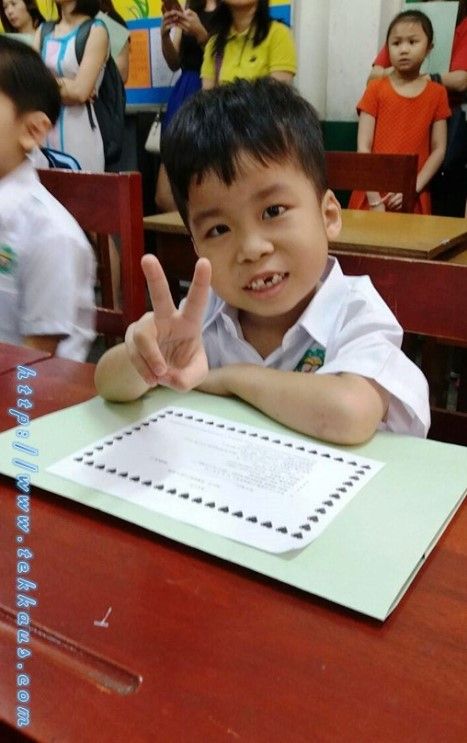 Daddy know you can do it Jordan boy. :)