Here is another reason why you should not keep a pet cat!
Cat can actually indirectly BLIND you!
Yes, the seemingly adorable feline can cause you to lose your eyesight. No...this is not a hoax. This is a true story about woman who has a cat as her pet and her cat had blinded her. Apparently, an Ohio woman has become blind in her left eye after her car licked her and transmitted an infection called
Cat Scratch Disease
(CSD).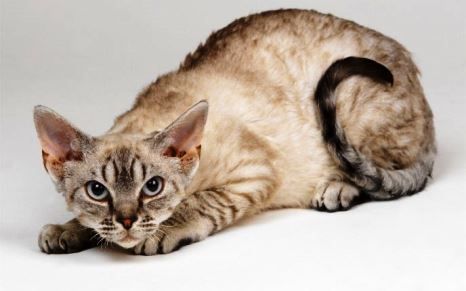 A cat can actually blind you!
Janese Walters initially reckoned that she had pink eye, but when she informed her doctors she has a pet cat, they immediately suspected that she was infected by Cat Scratch Disease. Doctor Kris Brickman from University of Toledo said,
"Anything that is exposed to the car's mouth-including if you have have a little scratch that the cat licks-that's how you get CSD!"
Of course, the so-called "cat-scratch" does not pose any risk to cats, but it can be harmful to humans.
Here's a warning to all cat owners: Cat Scratch Disease (CSD) can affect the brain, eyes, heart or other internal organs. Then again, CSD does not usually cause serious complications. However those who are infected by the disease must seek medical treatment as soon as possible. Those whose immune systems are weakened are more susceptible to this blinding disease that cats can bring about. Now you know how scary a cat can be. :/
It is a fact that 40% of cats carry the bacteria that leads to CSD. Brickman also advised people not to let any cat lick their open wound and not to be bitten by any cat. Janese Walters was clueless about CSD before she was diagnosed with it.
Now she hopes that her story can remind other cat owners to be more cautious with their pet cats.
"You don't want to lose your eyesight," Janese said. Thank goodness...she has only lost one of her eyes. Prevention is better than cure right?
P.S.: No disrespect to all cat lovers but this is another reason why I believe cats do not make good pets or companions. :/