My wife and I have always agreed that we need to spend as much time as we could with our little ones whenever we can. That is why we would play with them after work even though we are usually very exhausted. But our tiredness are all gone the moment we look at both our Jordan boy and Jasmine girl. Ha :D So every day after they have come home, they would want to play a lot of things after taking their dinner. They might want to play football, badminton, climbing their mountains sofas, running around the house or simply enjoying shoulders ride. Ha :D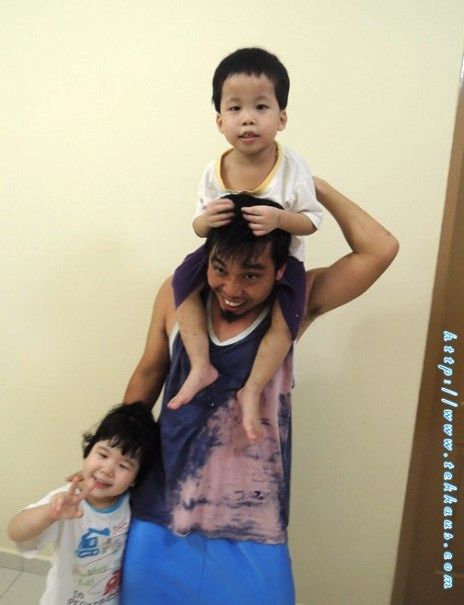 Our Jordan boy and Jasmine girl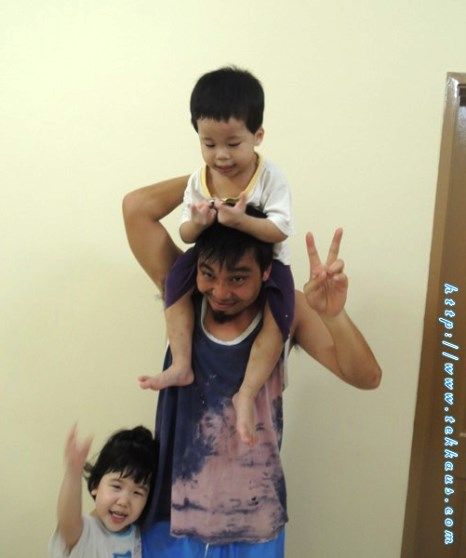 Ready to play shoulders ride? Let's go.
When it comes to playing shoulders ride, daddy me is the one who will be playing with them. After all...to carry both of them on my shoulders and running around is not an easy stuff to do anymore compared to when they were younger and lighter. :p However it is still relatively OK for my Jordan and Jasmine to ride on my shoulders. I don't mind playing with them every day because both of them are growing up really fast...I don't want to miss any moment with them.
I really enjoy playing with my 2 babies. :)
It must be really exciting for Jordan and Jasmine to "see" the world from a higher ground huh. After all they just need to sit back, buckle up (this is done by me Ha :D) and relax while enjoying their rides.
It must be thrilling to ride on their galloping horse daddy and explore the house aye Jordan boy and Jasmine girl.
Will you guys still remember the time you play with daddy? Daddy will always remember all these priceless moments that we share and keep it forever in my heart. :)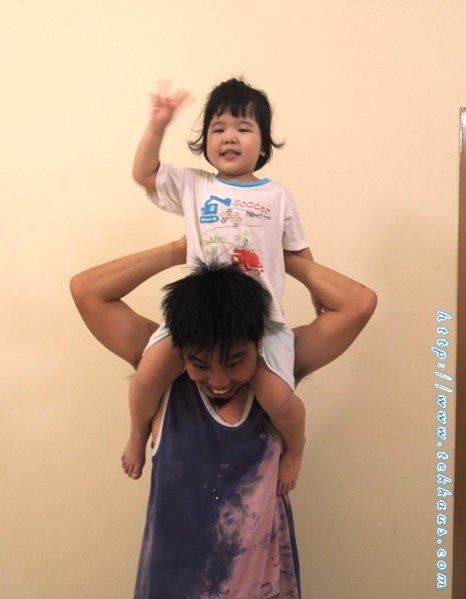 Our darling Jasmine girl. :)