We can eat like a pauper on our normal days but we must at least eat like a prince during our birthday.
So on my beloved wife's birthday, I treated my wife to a luxurious dinner at Hard Rock Cafe Malacca.
I wanted my wife to eat like a queen on her birthday. Ha :D It was our first time dining in this "posh" restaurant since its inception. We pass by this fancy eatery quite often, so to be enjoying our dinner in it was quite a pleasant surprise. In fact my wife didn't know we were going to Hard Rock Cafe for her birthday treat until we turned our car into its parking space. :p
One of the most outstanding part about Hard Rock Cafe Malacca has gotta be their customer service, which is not only uber friendly but also very professional. The moment we stepped into the restaurant, a few waiters and waitresses greeted us warmly and they directed us to the place that we wanted to sit.
They were very enthusiastic and they made us feel really appreciated as customers.
Since it was still early, we could choose to have our dinner at a comfy sofa.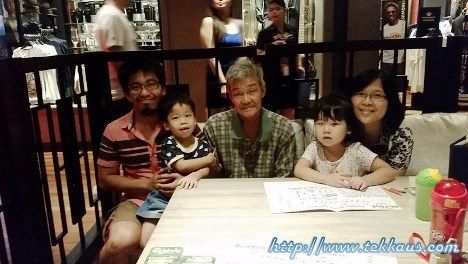 One for the photo.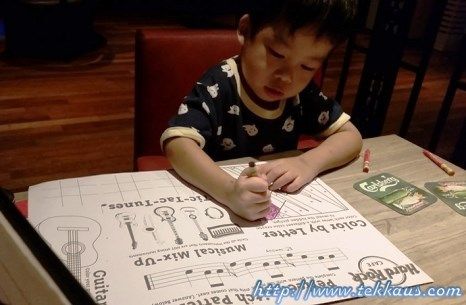 Jordan boy doodling with his crayons.
What are you colouring Jasmine girl?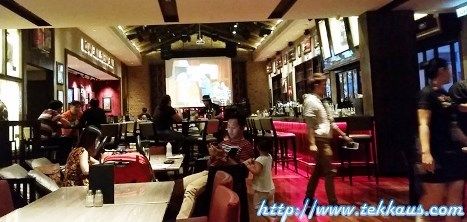 Inside Hard Rock Cafe Malacca
We really love the ambiance in Hard Rock Cafe Malacca. It was really soothing and relaxing. The whole restaurant felt really classy, the lighting and the passion exudes by the waiters did help a lot as well I guess. Speaking about the excellent waiting service, we were really dumbfounded by the personalized and extra care given by all the waiters and waitresses. You see, my wife and I ordered their large Nanchos thinking that all 5 of us (3 adults+2 toddlers) could finish it...however the waitress advised us to take a smaller portion because she was worried that we would not be able to finish all our (other) meals. My! This is what I call 5-star service!
Dad's coffee. :)
Wifey's amazing Strawberry Basil. You should try this.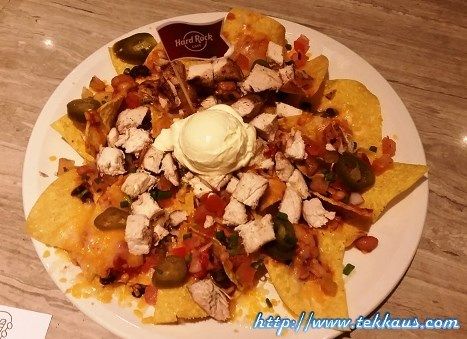 Our appetizer-Nanchos! This first dish was already very filling. :p
After placing our orders, we eagerly waited for our scrumptious dinner to be served. While waiting, the waiters handed Jordan and Jasmine colouring sets for them to doddle on. Both of them sure had a lot of fun colouring with their crayons.
Again~another brilliant plus point for Hard Rock Cafe Malacca for being really kids-friendly.
I really didn't expect their services to be this good honestly! As usual our beverages touched down first on our table. Daddy had his usual sip of Cappucino while wifey tried her tantalizing Strawberry Basil drink. :)
Wifey's Twisted Mac, Chicken & Cheese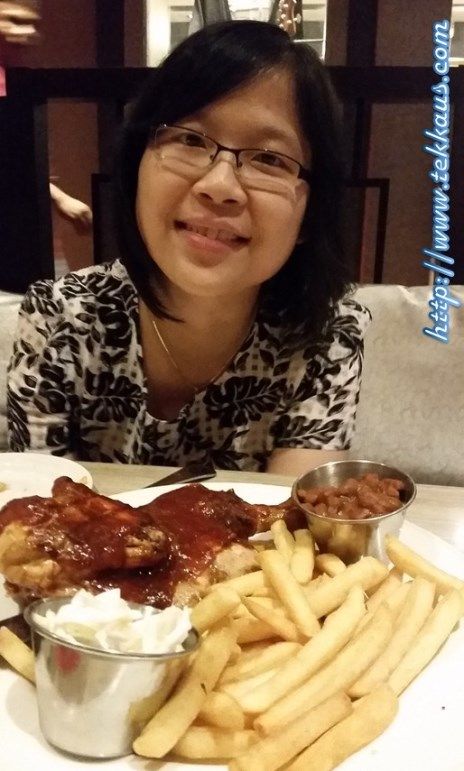 Can you finish this? :p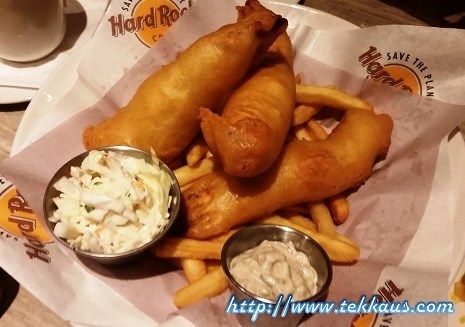 Daddy's Fish & Chips.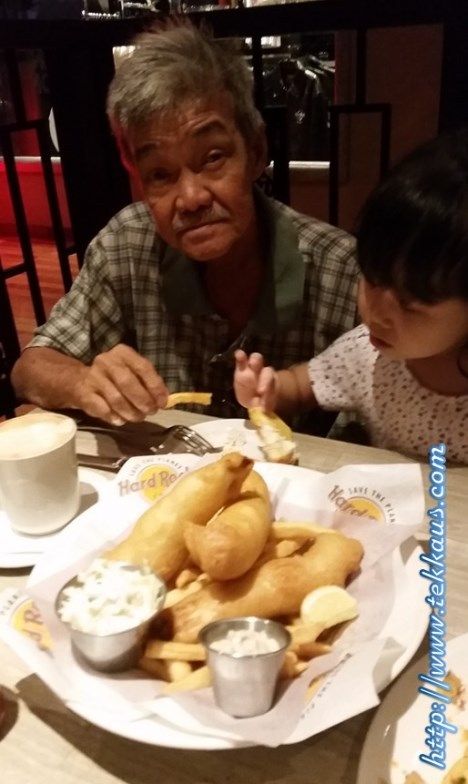 Looks like...a bit too HUGE?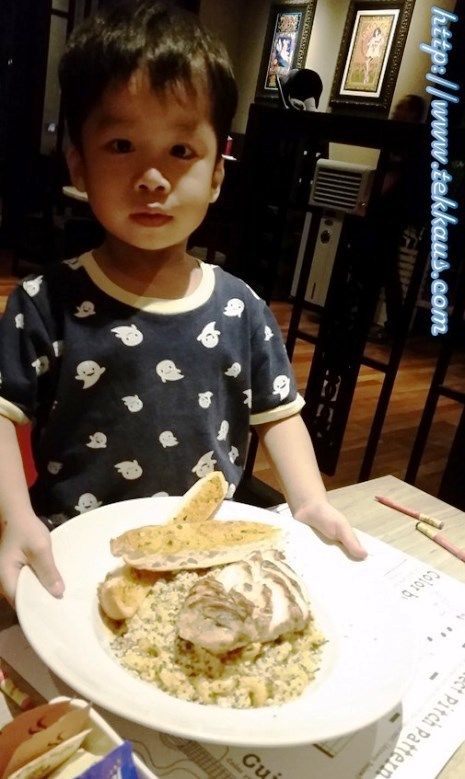 Jordan boy holding my barbecue chicken. :D
After waiting for around 10 minutes, our dinner was served. First up~Daddy met his rather humongous Fish & Chips. I must say that the fillets of seabass were really, really enormous. We didn't expect our meal to be served in such a huge portion. The fries were extremely "large-sized" as well.
Next was wifey's Twisted Mac, Chicken and Cheese where the grilled chicken was really, really delectable.
Wifey really enjoyed her meal especially the three-cheese sauce that came with it. Last but not least was my Barbeque Chicken. OMG! It was really tender-licking good, just like what they said in the menu-"fork-tender". Ha :D The portion was really huge too.
So how much did we pay to dine in Hard Rock Cafe?
Twister Mac, Chicken & Cheese
RM35.00
Service Charge (10%)
RM19.30
TOTAL = RM223.90
All in all our dinner in Hard Rock Cafe Malacca was an enjoyable affair to say the least.
We really love the ambiance in Hard Rock Cafe Malacca, the unbelievably good waiting services and of course the scrumptious food.
So will we return? Most definitely but...we must be careful not to over-order what we want to eat as the portion of the meals can be really huge for our otherwise small local tummies. Though a bit pricey, dining at Hard Rock Cafe Malacca was still a very pleasant experience for my family. So if you are a Malacca (or in Malacca), perhaps you should pay Hard Rock Cafe a visit.