In my previous post, I told you guys that
my family and I loitered in MidValley for 5 hours
...of course we needed to refuel ourselves in between our taxing window-shopping expedition. LOL :D We needn't think too hard on what we wanted to eat because we had made up our mind to have something spicy that Sunday-
CHILI'S
!
My sister-in-law was the one who suggested that we should dine in the famous Chili's Grill & Bar Restaurant.
I have read so much review about Chili's...so I guess it was time that I gave Chili's a try. :)
We checked into the Chili's which is located in MidValley around 12 noon and we were pleasantly surprised that there was no other patrons yet. Yay! So we were the earliest to taste the Chili's on that sizzling Sunday. I have always loved to dine in a restaurant which is not too crowded for it will become rather stuffy...and not to mention noisy, once everyone starts to cramp into the same place. So it was really nice to be the early birds. Once we had comfortably seated ourselves, we waved at the ever-waiting waitress to have our menus.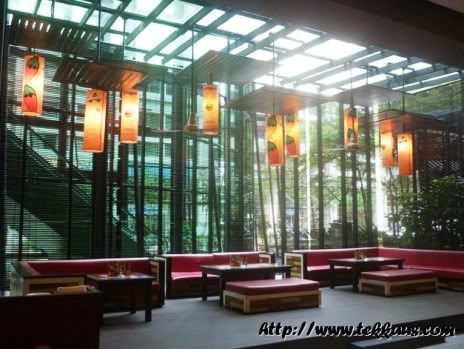 Al' Fresco outside of Chili's. Not bad at all right?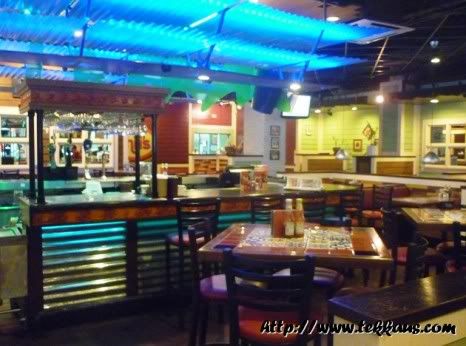 Let's go inside.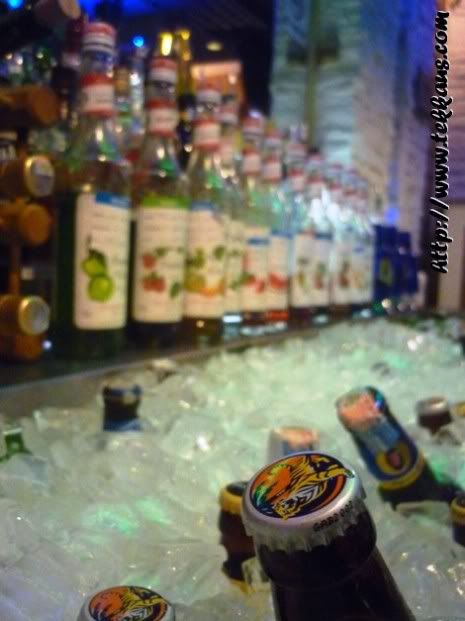 Who wants a Tiger?

So what else can you see in Chili's?
Seriously...we had a hard time trying to choose what we should eat.
We were totally clueless on what should be on our plates...burgers? Steaks?
Sandwiches? We had no idea at all...it was our first time patronizing Chili's so it was difficult to call the shot. After around 20 minutes or so...we were finally able to pinpoint our food for the day. By then...we were shocked...why? The whole Chili's was crowded already. So we were not alone after all...Our beverages arrived after 5 minutes. My wife and her sister had bottomless fruit juices while yours truly me? Coffee of course...cappuccino to be precise.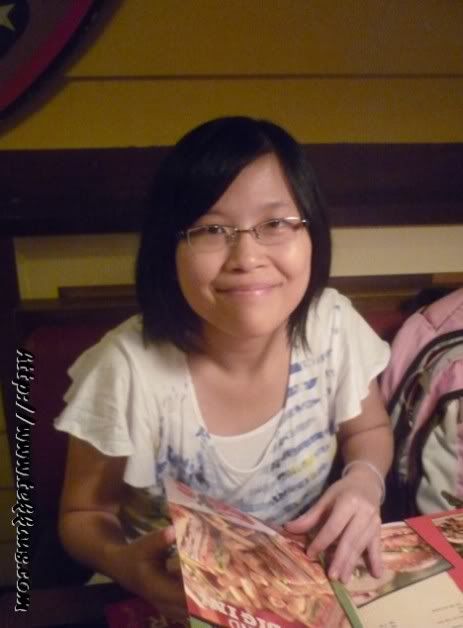 My queen looking at what she wanna feast at. :D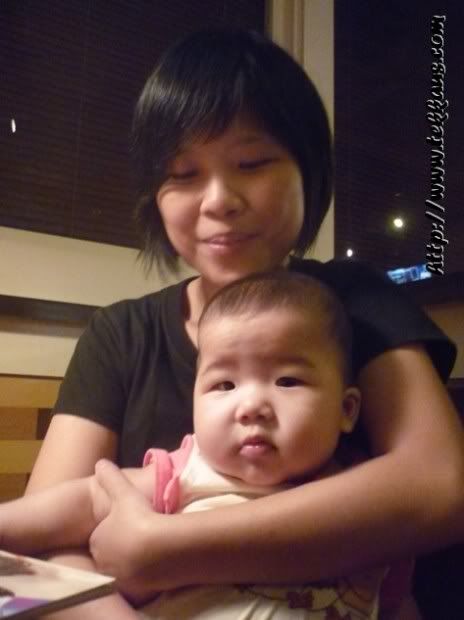 My sister-in-law and my Jasmine girl. :)
Jordan boy busy with his crayon. :p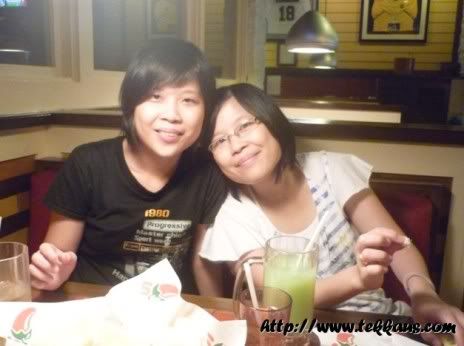 Aww...a great time to catch up with each other.
Of course we had to wait for our food to land on our table. So while waiting, I loitered around Chili's snapping some photos here and there for remembrance. The Chili's in MidValley is located on the ground floor, so you can choose to either dine in the air-conditioned Chili's or go Al' Fresco right outside of the restaurant, which is not bad either...if the weather is accommodating.
Although Chili's is dimly lighted, it somehow feel very warm and cosy.
Its "home sweet home" ambiance will make you feel so at ease. :)
This was my very first time trying out tostada chip and I love how it tasted.
The included Chili's in-house salsa made the chips taste much better. Up next was fish and chips. I think Chili's fish and chips is by far...the weirdest I have eaten so far. IMHO too much batter was used to fry the fish fillet, making it rather thick. Then again the fish and chips were fresh and succulent. All in all...not too bad.
We were surprised that Chili's actually threw in a complimentary kid's meal for little Jordan. Dubbed the Pepper Pals Grilled Chicken Sandwich, the portion of the meal was quite generous for our 21 months old little Jordan. Of course he could only eat a bit of it. The rest? We, the adults, walloped of course. LOL :D
Last but not least was the amazingly delicious crispy honey-chipotle chicken crispers that I ordered.
OMG! I enjoyed the perfectly fried crispy chicken a lot. The spicy and smoky honey chipotle sauce made the whole dish damn irresistible! Heavenly~I highly recommend this dish if you were to dine in Chili's.
*drooling* Honey-Chipotle! Yummy!
It was a great dining experience and I truly love the ambiance.
The food was great...well...depending on what you order. Besides the fries...which was really too much and "redundant"...we have little complain about Chili's. However I think it is a bit pricey...then again my sister-in-law treated us...so no complaint. Ha :D So should you dine in Chili's? Definitely...you must try it for at least once. :)
Lot G (E) 012
Boulevard Mid Valley Megamall
Mid Valley City, Lingkaran Syed Putra
59200 Kuala Lumpur
Tel : 22876788
Fax : 22870788
e-mail : chilismv@chilis.com.my