This must be one of the most happening news right now.
Instagram has finally opened its door to millions of Androids.
Instagram, which is one of the most popular photo-sharing app WAS ONCE an exclusive app reserved only for iPhone users since October 2010...but not anymore. See Apple Fan Boys or Girls? You are not that special after all. Instagram is now officially available for free download at
Google Play
(formerly known as Android Market). I believe millions are currently toying with their Instagram right now. :)
Instagram is finally on Android!
For those uninitiated
Instagram
is FREE photo-sharing application that allows you to snap a photo and then apply digital filter to it. Then your masterpieces can be shared with millions on Facebook, Twitter and even on Instagram's very own social network. The cool thing about instagram is its awesome filters. Yes!
Instagram's built-in filters allow you to instantly turn your ordinary photos into amazing object of vertu!
So with Instagram, every photos that you capture through your lens is a work of art. :p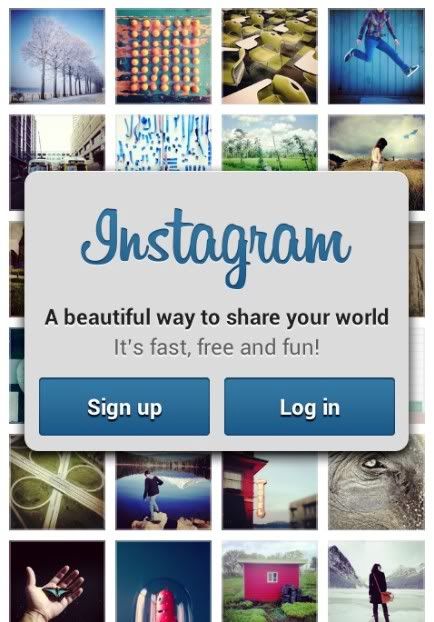 Your gateway to Instagram.


This is how the photo you have snapped will look like.
You can choose from 17 different filters to apply to your photos.


So what say you Androids?
Do you feel happy to finally have this Instagram to call you "own"?
I am sure your friends who are using iPhones are sulking with sullen face right now. LOL :D Get
Instagram
for your Android phones and start snapping photos to be shared with the rest of the world. I am sure millions are eagerly waiting to like your photos. Haha :D Then again, do note that Instagram only works well with Android 2.2 (Froyo) and higher. Happy Instagram-ING Androids.
P.S.: However I don't have neither an iPhone nor an Android. So how come I have been using Instagram for months?